Author Spotlight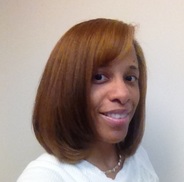 Vernell Chapman is a fiction writer and closet tree hugger. Although she's worked in the field of Accounting and Finance for the last few years, her writing is her true passion. She started writing at a very early age as more of an outlet for her passionate spirit than anything else.

She was inspired to write her first short story at the age of twelve. She was out shopping with her mother when she noticed a group of homeless people standing outside a community shelter. She went home and put on paper every emotion she felt– sadness, anger and confusion. The story was titled, "Who are they?" That was the catalyst for a series of poems, short stories and diary entries that continued into her late teens.

Vernell continued writing when she entered college but she decided to major in Accounting. She'd always had an affinity for numbers and her left-brain thinking determined that 'number crunching' was a more sensible way to make a living. She earned a Bachelor of Science Degree in Accounting and secured a position as a Staff Accountant with a warehousing and stevedoring company located at the port of Baltimore.

She continued her education and a few years later earned a Master's Degree in Business Administration. She started working for a non-profit organization that supported housing needs for lower income people; a cause that was particularly close to her heart. In the years that followed, she sought out other Finance and Accounting positions that provided some form of social service. Even though Vernell enjoyed her work, she still had a desire to tap into her more creative side.

Several years ago, Vernell began reading books that catered to her love of fantasy and romance. She would read an entire novel in one weekend which often meant reading late into the night. Her favorite authors include Amanda Hocking, author of Switched and N.K. Jemisin, author of The Hundred Thousand Kingdoms.

---
Her love of reading soon turned her attention back to a forgotten love – writing. Vernell began formulating the story of a whimsical trip to the Grecian islands with mysterious characters and loads of romance with a twist. She'd recounted the entire story in her mind several times before she wrote one word.

Once she started writing the first novel, her excitement over the process was immeasurable. The pages poured out of her and she suffered what many writers do - falling in love with their characters.

As the process continued, and she maneuvered her way through editing decisions, book cover designs and the insanity of publishing, she completed The Fountain: Secrets of Seulmonde, the first book in the Fountain duet. She followed that novel with The Fountain: Return to Seulmonde.

Vernell has scheduled several events to continue promoting her work and to spend time talking to her favorite group of people – fiction readers. If she's not working on her latest novel, she's reading, watching science fiction television or indulging in her love of indie rock.

Though she was born and raised in Baltimore, she now considers herself a Georgia peach. She lives near Atlanta, Georgia with her family where there are plenty of trees.